The aerial LiDAR of CNR IRPI now operational after an aerial camera and navigation system major upgrade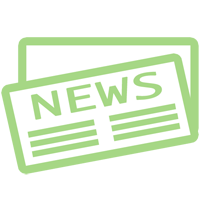 The CNR IRPI aerial LiDAR, (Responsible Marco Baldo of GMG – Geohazard Monitoring Group – group, based at Turin office), is operational after a major upgrade that has significantly improved its performance in terms of flight efficiency and orthophotogrammetric product resolution.
In fact, the existing aerial camera has been replaced with a new PhaseOne iXM-150Mpixel full frame (50mm focal lenght).
At the same time, the navigation and control system was updated with the new IGI CCNS5 (Computer Controlled Navigation System) model.
The medium format sensor with a pixel size of 3,76 mm, is able to shoot raw frames at a resolution of 14204X10652 pixels, corresponding to a GSD (Ground Sampling Distance) of about 6 cm / pixel at 900 meters above ground level.
The aerial hardware control system, fully manageable with a toughpasd equipped with IGIVisu software, allows real-time viewing of stereoscopic and laser footprint coverage.
Finally, the CCNS5 flight assistance system, equipped with a full anti-reflection color display, is programmable for the aircraft on witch the system is onboarded and can predict the standard turn aerial procedures (taking into account environmental factors like direction and wind intensity), allowing a more effective entering-mode strip and saving flight time.
Per informazioni: Marco Baldo (marco.baldo@irpi.cnr.it)