Italian Tripartite Assembly on the European Open Science Cloud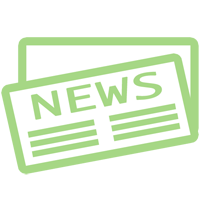 L'evento "Italian Tripartite Assembly on the European Open Science Cloud" (ITAEOSC2023), si terrà a Roma il 5 giugno, promosso dal MUR nell'ambito degli eventi nazionali tripartiti dell'EOSC-Association, European Commission e EOSC Steering Board.
L'evento avrà luogo presso la Sala Convegni della sede centrale del Consiglio Nazionale delle Ricerche. A dare il via all'assemblea, saranno la Presidente del CNR Maria Chiara Carrozza e il Ministro del MUR Anna Maria Bernini.
Il programma metterà a fuoco le iniziative, opportunità e necessità di collaborazione nazionale, europea e internazionale per perseguire in modo coordinato la transizione verso il paradigma Open Science e la costruzione dello European Open Science Cloud: una piattaforma trasversale per la ricerca europea che realizzerà un internet dei dati e dei servizi scientifici, al fine di sostenere una collaborazione scientifica aperta e trasparente.
La sessione mattutina si aprirà con i messaggi dei rappresentanti della governance: MUR, Commissione Europea, Associazione EOSC, Consiglio Direttivo EOSC. La sessione proseguirà con una tavola rotonda di EOSC "Doers" sulle azioni in corso e prospettiche per la realizzazione del Piano Nazionale per la Scienza Aperta (PNSA).
La sessione pomeridiana coinvolgerà la comunità di ricerca nazionale per discutere l'implementazione del PNSA e le sinergie con EOSC. I rappresentanti delle iniziative in corso che contribuiscono agli obiettivi di questo piano saranno invitati a condividere le loro esperienze e ad identificare gli elementi per un'azione coerente verso l'implementazione dell'Open Science in Italia.
L'agenda, la registrazione e ulteriori dettagli sono disponibili alla pagina: https://open-science.it/itaeosc2023 .