IRPI of Cosenza has participated to the event "2021 European Researchers' Night"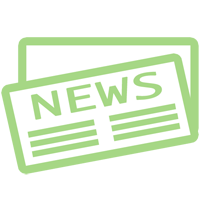 CNR-IRPI of Cosenza is one of the partners of the project "SuperScienceMe 2021 – Research is your Re-generation". The proposal is one of the 6 national projects selected and funded for the EC initiative "2021 European Researchers' Night". The aim of the 2021 initiative is the European Green Deal.
The partners of SuperscienceMe 2011 are the Universities of Calabria (Cosenza), Magna Graecia (Catanzaro) and Mediterranea (Reggio Calabria), the CNR Institutes of Calabria and Basilicata, and the Calabria and Basilicata Regions. The goal of the event "2021 European Researchers' Night", held on 24 September, mainly online, has been to encourage young people to acquire knowledge aiming to a change of their behaviours for inverting the climate and environmental challenges in opportunities.
Within the ambit of the "SuperScienceMe2021" project, IRPI has produced two brief videos, uploaded in the project web page www.superscienceme.it, and promoted a survey on the public perception of climate change and natural risks (mainly, floods and landslides). The survey is carried out by means of an online questionnaire and has the goal to propose strategies and actions to improve public knowledge and communication on these issues. It is possible to participate to the online questionnaire, present in the project web site, through the link www.superscienceme.it/questionario-cambiamenti-climatici-percezione-sociale .