Installation of an Automatic Inclinometer System in the Breithorn landslide area – Kanton Wallis (Switzerland)

Following the European project Lampre and according between CNR-IRPI and Swiss Federal Office of the Environment, the  GeoHazard Monitoring Group (GMG) have installed (21/10/2015) an Automated Inclinometer System in the BreitHorn area (Kanton Wallis) at 2900 m altitude.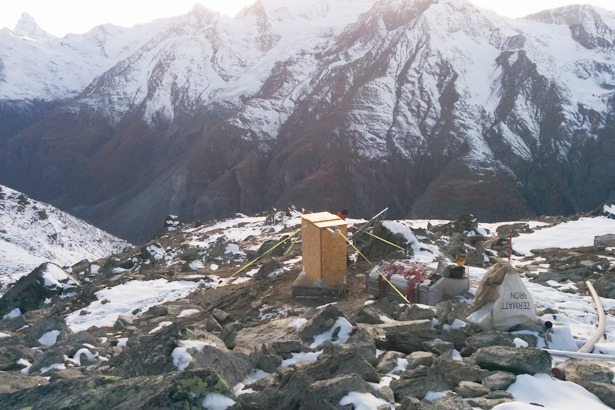 The monitoring system, patented by CNR-IRPI allows realizing automatically high-precision inclinometer measurements to evaluate deep-seated ground deformations. More informations at the following link.
Below installation video of AIS by Paolo Allasia and Franco Godone from CNR IRPI.
During installation activities was also carried out a fast aerial observation on the Randa landslide located a few kilometers from the Breithorn.