News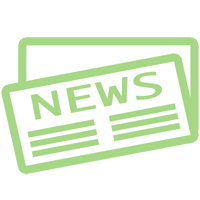 I ricercatori IRPI Giuseppe Esposito, Ivan Marchesini, Alessandro Cesare Mondini, Paola Reichenbach, Mauro Rossi hanno pubblicato un nuovo articolo sulla rivista "Natural Hazards and Earth System Sciences (NHESS)".
L'articolo, intitolato "A spaceborne SAR-based procedure to support the detection of landslides" descrive una procedura automatica finalizzata all'individuazione di frane di evento su aree di vaste dimensioni. La procedura è stata sviluppata dal CNR-IRPI di Perugia nell'ambito del progetto STRESS (Strategies, Tools and new data for REsilient Smart Societies), finanziato da FONDAZIONE CARIPLO e guidato da Simone Sterlacchini (CNR-IGAG, Milano).
Nello specifico, a partire da dati radar satellitari acquisiti dai satelliti Sentinel-1 dell'Agenzia Spaziale Europea, e mediante l'utilizzo di software Open Source, la procedura consente di monitorare aree di migliaia di chilometri quadrati, effettuando operazioni di change detection multitemporale volte ad individuare, su un prodotto raster preliminare, le variazioni di backscattering del segnale. La segmentazione di questo prodotto e l'analisi statistica dei pixel contenuti nei segmenti, consente di identificare le zone interessate da potenziali processi di instabilità indotti, per esempio, da piogge o terremoti. La cadenza temporale con cui vengono prodotte le mappe è connessa alla disponibilità delle immagini Sentinel-1.
La procedura può risultare particolarmente utile per la gestione delle emergenze da frana, rappresentando uno strumento di supporto alle decisioni, così come di supporto alla mappatura in campo delle frane. L'utilizzo di immagini radar consente, infatti, di avere informazioni anche in caso di copertura nuvolosa. Nell'articolo, oltre alla procedura, viene descritta una prima applicazione alle zone della Papua Nuova Guinea che nel 2018 sono state interessate da decine di frane sismoindotte, le quali hanno causato forti variazioni della copertura del suolo e quindi del backscattering del segnale radar.
Link articolo: https://nhess.copernicus.org/articles/20/2379/2020/