XIV Convegno Nazionale GIT – Geosciences and Information Technologies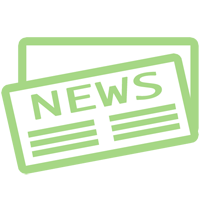 Il XIV Convegno Nazionale della Sezione "GIT-Geosciences and Information Technologies" della Società Geologica Italiana si svolgerà nei giorni 17-19 giugno 2019, presso il Castello normanno-svevo di Melfi (Pz).
Il Convegno, che si avvale del supporto scientifico dell'IRPI, ha ottenuto il Patrocinio da "Fondazione Matera Basilicata 2019 – Capitale Europea della Cultura".
I giorni 17-18 giugno saranno dedicati alle sessioni scientifiche (orali e poster) e ai workshop (se verranno promossi dalle aziende partecipanti) mentre il giorno 19 giugno sarà dedicato ai corsi formativi e al field trip a Matera.
Alcune novità in corso di finalizzazione:
un pre-field trip nella giornata di domenica pomeriggio, 16 giugno 2019, nel Complesso Vulcanico del Vulture;
un momento di incontro, durante il Wine Poster di lunedì, con gli studenti delle Scuole Medie Superiori sul tema della conoscenza/consapevolezza dei rischi dal titolo: "La Scienza incontra il Cittadino del Futuro: gli studenti tra tecnologia e consapevolezza dei rischi". Gli studenti presenteranno i loro lavori/idee circa la comunicazione dei rischi mediante le moderne tecnologie ICT. L'incontro proseguirà anche nel pomeriggio di martedì 18 giugno, al termine dei lavori congressuali. Chiunque sia interessato a far partecipare una o più classi all'incontro è pregato di contattare la Segreteria del Convegno.
La Call for abstract è disponibile al seguente link »
La deadline per l'invio degli abstract è fissata per martedì 30 Aprile 2019. Gli abstract dovranno essere inviati esclusivamente a segreteria@gitonline.eu secondo le modalità e le preferenze indicate nella Scheda di Iscrizione.
Maggiori informazioni al link »