Two IRPI researchers won best poster award at National Congress of Planetary Science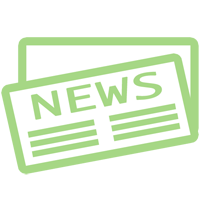 From February 6-10, 2023, the 18th National Congress of Planetary Sciences was held in Perugia, Italy, at the historic Sala dei Notari. Maria Teresa Brunetti and Silvia Peruccacci, CNR researchers at the Research Institute for Hydrogeological Protection (IRPI) in Perugia, presented a work titled "Ubiquity of landslides in the Solar System," which won them the award for best poster.
The research is the result of interdisciplinary work applying techniques from geomorphology and landslide recognition to the field of planetary science. Specifically, the poster shows the state of the art related to the observation and study of landslides on solid bodies in the Solar System. This review of the scientific literature is being published by Oxford University Press.