On 1st December 2017 the activities of the R&D Project "SMoRI" have begun. The project is funded by means of POR Calabria 2014-2020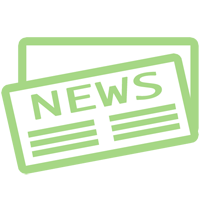 IRPI is one of the Scientific Partners of the Research&Development Project "SMoRI – Smart Monitoring of basins under high geo-hydrological risk conditions" . The project is funded by Regione Calabria, by means of  POR CALABRIA FESR-FSE 2014-2020 – Line I Promotion of Research and Innovation, Specific Objective 1.2, Action 1.2.2.
The aim of the R&D project is to design and implement an integrated system for monitoring the phenomena determining high geo-hydrological risk conditions. The system will implement a multi-component methodology aimed at monitoring, both in a separate and a synergic way, the several phenomena, by means of sensors that can measure the parameters useful for assessing the risk. The activities will be supported by the specialist skills relating to transmission and security protocols.
The Project SMoRI is carried out by a partnership composed of three Private Companies (SIRFIN SPA – leader -, MARIGENTECH SRL, PROGESIST SRL), two CNR Institutes (IRPI e ISAC) and two Departments of the University of Calabria (Department of Civil Engineering and Department of Biology, Ecology and Earth Sciences).
The CNR-IRPI Unit of the project is coordinated by Roberto Coscarelli  (office of Cosenza).
The project has a 18-month duration.
For information: r.coscarelli@irpi.cnr.it