Special Issue "Wind and Precipitation – Climatic Influence on the Mediterranean Basin"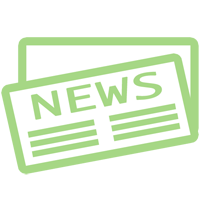 Il bacino del Mediterraneo è un ambiente caratterizzato da una complessa dinamica meteoclimatica e rappresenta un sistema particolarmente sensibile e stimolante da studiare, sia per quel che riguarda la modellistica previsionale, sia per la ricostruzione di eventi e l'analisi di scenari d'impatto sul territorio e sulle articolate attività antropiche ivi presenti.
Questo Special Issue vuole essere l'occasione per fare il punto sia sullo stato dell'arte della modellistica, meteorologica e non solo, finalizzata alla previsione di eventi precipitativi e vento in ambito mediterraneo alle diverse scale temporali (dal nowcasting alla climatologia), sia per presentare casi studio e proiezioni anche per evidenziare variabilità stagionale o a lungo termine.
Obbiettivo principale dell'edizione è dunque quello di migliorare la conoscenza degli eventi fenomenologici nell'ambito del clima che caratterizza il bacino del Mediterraneo, anche alla luce dei cambiamenti climatici.
Gli articoli inviati possono riguardare, ma non sono limitati a questi, i seguenti argomenti scientifici:
numerical weather prediction modeling

precipitation forecast

nowcasting

wind forecast

severe weather

impact of extreme weather events

trend analysis