Seminario del prof. Daniele Penna all'IRPI di Perugia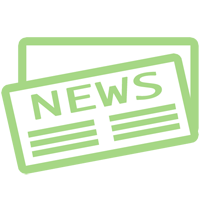 Il Prof. Daniele Penna dell'Università di Firenze – lunedì 17 dicembre – ha tenuto, presso la sede centrale dell'IRPI CNR, un seminario dal titolo "Tracing water in the critical zone: new applications of stable isotopes in hydrology and ecohydrology" sull'eco-idrologia e sull'uso degli isotopi. Tali tecniche permettono di sviluppare nuove ipotesi sul funzionamento dei processi idrologici e delle piante a diverse scale spaziali. Il seminario ha fornito diversi spunti di riflessione che saranno oggetto di collaborazione futura tra il Prof. Penna e i ricercatori dell'IRPI.
Si riporta di seguito l'abstract del seminario.
The increasing worldwide concern about water scarcity deriving from global warming stresses the necessity to adopt more sustainable strategies of water consumption for irrigation in agriculture, water supply in forestry, clean drinking water and water for domestic and industrial use. Achieving a more detailed description of processes controlling the amount and availability of water volumes cycling through different compartments of the environment is therefore of paramount importance for an effective management of water resources. Stable isotopes of oxygen and hydrogen as tracers have proved to be a robust and ubiquitous tool for the quantification of different components of the water cycle and the partitioning of water sources in the soil-plant-lower atmosphere continuum. In this talk, I will present new experimental cases leading to the advancement in understanding the spatio-temporal controls on the transport of water fluxes within and among different compartments of the water cycle. I will report examples of case studies spanning different spatial scales, from plots and catchments in Italy to analyses as the global scale.
(Foto del seminario)