Published the first dataset of flood fatalities for territories in the Euro-Mediterranean region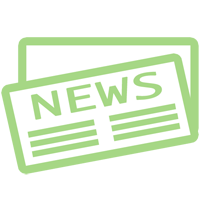 Scientific Data, a scientific journal of the Nature.com portfolio, yesterday (12/04/2022) published Developing a large-scale dataset of flood fatalities for territories in the Euro-Mediterranean region, FFEM-DB (https://doi.org/10.1038/s41597-022-01273-x).
The paper describes the multinational Database of Flood Fatalities from the Euro-Mediterranean region, FFEM-DB, that hosts data of 2,875 flood fatalities from 12 territories in Europe and the broader Mediterranean region from 1980 to 2020. The FFEM-DB database provides data on fatalities' profiles, location, and contributing circumstances, allowing researchers and flood risk managers to explore demographic, behavioral, and situational factors, as well as environmental features of flood-related mortality.
The project started on 2019 after the initiative of Olga Petrucci, a researcher working at IRPI section of Cosenza, and currently it involves 24 researchers working in 12 study areas.
In the light of FAIR Principles for scientific data management, which declare that research data should be Findable, Accessible, Interoperable and Reusable, the database is freely accessible in 4TU.ResearchData, an international data repository for science, engineering and design at: https://data.4tu.nl/articles/dataset/EUFF_2_0_European_Flood_Fatalities_database_/14754999.
The future plan is to extend the database to all the European countries. Researchers working on the impact of floods on countries of the Euro-Mediterranean region can participate to the enlargement of the database with data about flood fatalities occurred in their country in the period 1980-2020.
contact: olga.petrucci@irpi.cnr.it.