Luca Schenato alla prima edizione del 'Course Cycle On Integrated Photonics'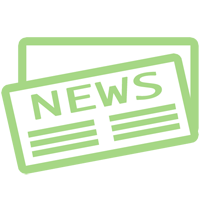 Luca Schenato – ricercatore IRPI CNR presso la sede secondaria di Padova – parteciperà dal 5 al 18 settembre 2016 al corso di alta specializzazione tenuto presso l'istituto Integrated Photonic Technologies Center INPHOTEC, parte del TeCIP Institute of the Scuola Superiore Sant'Anna, a Pisa.
Il corso, con partecipazione a numero chiuso e su selezione, si occupa dell'intero ciclo di sviluppo di circuiti integrati fotonici, dal design alla fabbricazione, includendo il packaging elettronico e fotonico e la successiva cartterizzazione.  La tematica, estremamente attuale, trova importanti applicazioni nello sviluppo di sensori e dispositive ottici integrati e potenzialmente a costo contenuto.