Janusz Wasowski Co-Editor-in-Chief of the Journal Engineering Geology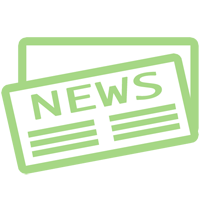 ELSEVIER B.V., a world leading publisher of scientific and technical literature, has recently appointed Dr. Janusz Wasowski (IRPI, Bari) to act as Co-Editor-in-Chief of the Journal Engineering Geology. Starting January 2016, he will join Prof. C.H. Juang of the Clemson University, Clemson, South Carolina, USA, who has already acted as Co-Editor-in-Chief in the last 3 years.
The journal of Engineering Geology, established in 1965 with the aim to bridge the gap between engineering and geology, this year celebrated its 50th anniversary: http://www.journals.elsevier.com/engineering-geology/article-collections/virtual-special-issue-celebrating-the-50th-anniversary/
In the most recent decades Engineering Geology has considerably expanded its focus to cover emerging technological and socioeconomic topics such as natural hazards and environmental issues. Thanks to the multidisciplinary coverage and high impact the journal has become a common publishing outlet for the researchers of CNR-IRPI.
Dr. Janusz Wasowski has matured considerable editorial experience in the past 15 years. He has guest-edited several Special Volumes published in international journals, which covered a broad spectrum of research topics ranging from slope stability and landslide assessment, collateral seismic hazards, geotechnical field investigation and in situ monitoring, to exploitation of air/space-borne remote sensing and geophysical surveying in engineering geology. Since 2007 Janusz has also been a member of the Editorial Board of Engineering Geology (ELSEVIER, B.V.) and of the Quarterly Journal of Engineering Geology and Hydrogeology (The Geological Society, London).