Assegnata a Fausto Guzzetti la Sergey Soloviev Medal 2021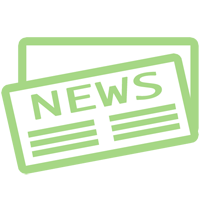 Oggi, il dottor Fausto Guzzetti, direttore delle attività tecnico scientifiche per la previsione e prevenzione dei rischi presso il Dipartimento nazionale di protezione civile, e già direttore del nostro Istituto, è stato insignito della "Sergey Soloviev Medal" 2021. Il premio è stato conferito per il suo fondamentale contributo scientifico nel campo dei rischi naturali e per i notevoli sforzi profusi nel raccordare la comunità scientifica e le autorità di protezione civile nelle tematiche riguardanti la previsione e la mitigazione del rischio geo-idrologico.
La cerimonia di premiazione si è tenuta nell'ambito della EGU General Assembly e la medal lecture dal titolo "Considerations on the prediction of hazards (mainly landslides) and their consequences" ha riguardato i molteplici aspetti che il dottor Guzzetti ha affrontato durante la sua carriera di ricercatore del CNR IRPI. Gli argomenti trattati durante la presentazione di oggi hanno spaziato tra vari quesiti di ricerca, andando dalle problematiche legate al riconoscimento e mappatura delle frane, alle difficoltà relative alla previsione spaziale e temporale di eventi di frana e ai possibili modelli attualmente disponibili per la valutazione degli impatti che questi fenomeni causano a strutture e infrastrutture, nonché alla popolazione.
"Ho trascorso una parte considerevole della mia carriera di ricerca occupandomi di rischi naturali, in particolare rischi geo-idrologici, e sono lieto che l'EGU abbia riconosciuto il mio lavoro, che è anche quello dei tanti colleghi con cui ho lavorato", queste le parole di Guzzetti quando è stato raggiunto dalla inattesa quanto mai ben accolta notizia del riconoscimento offertogli.