ASI MOON MAPPING PROJECT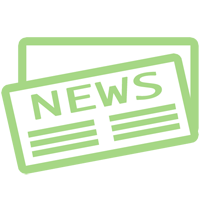 Il progetto Moon Mapping è un programma di ricerca sulla topografia e sulla composizione della superficie lunare a cui partecipa il nostro Istituto.
Il progetto è inserito nell'accordo bilaterale siglato dal Ministry of Science and Technology, P.R. China (MOST) e dal Ministero dell'Istruzione, dell'Università e della Ricerca italiano ed è coordinato dall'Agenzia Spaziale Italiana (ASI) per l'Italia e dal National Remote Sensing Center of China. L'obiettivo è arrivare in tre anni alla realizzazione di un vero e proprio 'atlante' tridimensionale della Luna, con caratteristiche di omogeneità e accuratezza assolutamente inedite. Il risultato finale sarà una mappa inedita e ad alta definizione della Luna, strumento prezioso per qualsiasi futura missione.
Il programma promuove la cooperazione in campo spaziale e crea opportunità di sviluppo della ricerca attraverso la partecipazione anche degli studenti universitari dei due paesi. Il programma prevede in modo specifico il coinvolgimento di studenti delle università italiane e cinesi, che svolgeranno un programma di ricerca sui temi legati allo studio della topografia e della composizione della superficie lunare utilizzando i dati scientifici acquisiti dai satelliti cinesi Chang'e-1 e Chang'e-2.
Il 18 novembre u.s., si è aperto il "China-Italy Forum on Lunar and Deep Space Exploration" alla presenza del Presidente dell'ASI Roberto Battiston. Il programma prevede una serie di incontri in alcune delle più prestigiose università della Cina coinvolte nel progetto.