Tessina and Lamosano Landslides Monitoring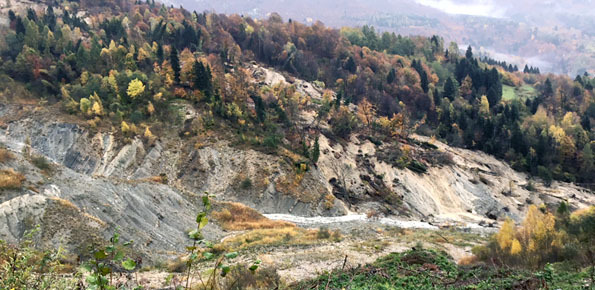 Background
The Tessina Landslide has been, almost continuously, monitored by IRPI, Padova Unit, since its main reactivation in April 1992. Therefore the Veneto Region entrusted IRPI with the continuation of such activity to be extended to the Lamosano landslide too, in order to identify the most effective countermeasure to mitigate the induced risk.
Purpose
The main aim of the project is to set up a monitoring system (not with alarm purpose) to evaluate the evolution of both the landslides and provide possible future scenarios. Moreover as for the Lamosano landslide the definition of mitigation measures is also requested
Methods
A continuous monitoring activity by means of an automated total station as well as periodic GPS surveys are carrying out.
Results
Monitoring system and topographic and GPS benchmarks networks implementation.
Web-Gis Portal for data sharing and dissemination.
Decision support system in case of landslides reactivation by means of field surveys and technical meetings.
Products
Periodic reports, H24 survey in case of emergency, decision support.
Conclusions
The outcomes of the project are the implementation of a monitoring system for the control of Tessina and Lamosano landslides. Moreover a Web-Gis platform for data sharing and dissemination will be realized. IRPI will be also involved during emergency phases in providing scientific support to the decision makers.