Safe Landscapes: prevention and adaptation strategies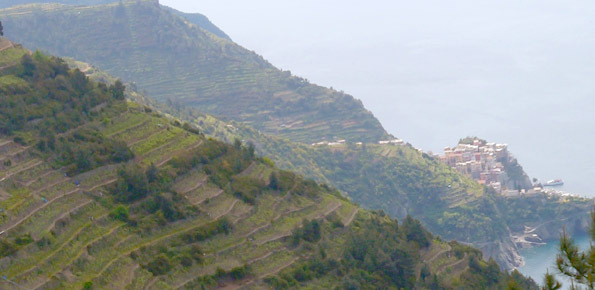 Background
The project aims at defining the type of expected natural hazards, the modeling approaches relevant for their evaluation, and possible monitoring tools in specific areas prone to landslide risk within the "UNESCO site Portovenere, Cinque Terre and the Islands (Palmaria, Tino and Tinetto)" along the "Blue Trail" from Monterosso through Corniglia.
Purpose
Main goals of the project are:
identifying critical condition for slope failures specific areas within the UNESCO site "Portovenere, Cinque Terre and the Islands (Palmaria, Tino and Tinetto)";
estimation of landslide susceptibility (shallow landslides, rock falls) in the study areas;
definition of rainfall conditions for the possible triggering of landslides;
the definition of landslide early warning systems;
the awareness of the population on issues of the geological risk.
Methods
The project will integrate spatial and remote sensing data in innovative geo-hydrological models that can be implemented into monitoring and warning systems. This modeling approach and monitoring can be exported to other geographical and landscape contexts of the Liguria region and / or adapted to other Italian sites subject to geo-hydrological risk and included in the list of UNESCO sites (eg. The Amalfi Coast, the Cilento and Vallo Diano, Certosa di Padula and the archaeological sites of Velia and Paestum, the wine landscapes of Piedmont: Langhe-Roero and Monferrato).
Products
Map of the study areas with a classification of mass wasting processes, and the identification of elements with a major landscape, economic and cultural value;
Landslide susceptibility maps of the study areas;
Empirical rainfall thresholds for the possible triggering of landslides;
Information materials to aware the population about the hydrogeological hazard.
Conclusions
The project will provide useful information for identification and definition of mitigation and adaptation strategies to hydrological risks present in the study areas.