Twelve contracts signed for recruitment in the CNR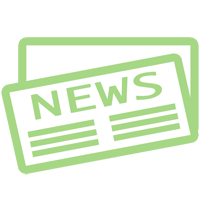 Tuesday, December 18, 2018, the director of the Institute signed contracts for the recruitment of eleven researchers and technicians. A twelfth contract will be signed tomorrow, Thursday 20 December. These are permanent employment contracts for employees who meet the requirements for stabilization dictated by article 20, paragraph 1, of Legislative Decree 75/2017.
For the new recruits it is a goal achieved at the end of a long – for some very long – precarious path. To all of them go the congratulations of the Institute, and the Director.
Fifteen additional people who meet the requirements of Article 20, paragraph 2, of Legislative Decree 75/2017 currently operate in the Institute. The director hopes that even for these colleagues we can arrive in a reasonably short time to a permanent employment.
Default Gallery Type Template
This is the default gallery type template, located in:
/home/httpd/jango.irpi.cnr.it/html/wp-content/plugins/nextgen-gallery/products/photocrati_nextgen/modules/nextgen_gallery_display/templates/index.php.
If you're seeing this, it's because the gallery type you selected has not provided a template of it's own.