Science for Civil Protection, activities and the importance of Centers of Competence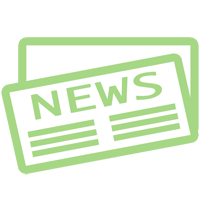 The theme "Science for Civil Protection" was the subject of the debate that took place on October 14, 2019 at the Auditorium Elio Di Cicco, the headquarters of the National Department of Civil Protection in Rome. The event is part of the wide program of the "National Civil Protection Week", established by the President of the Council of Ministers on April 1, 2019. On October 13 of each year, scheduled events, both national and local, will take place on the date of the International Day, declared by the United Nations, for the reduction of natural disasters.
During the debate, dedicated to the numerous important activities that the scientific community carries out, within the framework of the National Civil Protection Service, a round table on the theme "Support of the various Centers of Competence for Civil Protection activities relating to the whole risk cycle" was held. The Presidents / Directors of the scientific competence centers represented in the Major Risks National Committee (Camilab, CIMA, CNR, CPC-UniFi, EUCENTRE, INGV, ISPRA, PLINIUS, PoliMI-LABMOT, ReLUIS) participated in the round table. Representing CNR was Dr. Fausto Guzzetti, director of the Institute. During the round table, the value of the scientific contribution for the realization of the fundamental activities in the risk cycle: prevention, preparation, management, and overcoming of emergencies was underlined. At the end, the head of the Civil Protection Department, Dr. Angelo Borrelli, read a conclusive declaration shared between the participants. The declaration can be found at the link of the Final Declaration of the day.