Research meets students: the geo-hydrological risk in high-school internship activities, an opportunity for knowledge and awareness for young people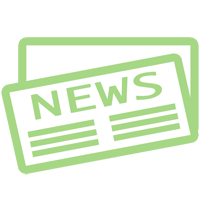 The event, organized by the Research Institute for Hydrogeological Protection of the National Research Council (CNR-IRPI) and by the Technical Institute "Alessandro Volta" (ITTS) of Perugia, will be held on Thursday 17 October in Perugia at the Sala dei Notari.
Representatives of the National Department of Civil Protection, of the Civil Protection of the Umbria Region, and of the Municipality of Perugia will participate in the event and will illustrate the roles, functions and activities on the territory implemented by the various components of Civil Protection system. The event is part of the program of the "National Civil Protection Week", established by the President of the Council of Ministers on April 1, 2019. Several events, both national and local, are planned for this first edition. "What we organize in Perugia is aimed at young people, high school students", explains dr. Fausto Guzzetti, director of the CNR-IRPI. "The main theme of the meeting will be precisely the geo-hydrological risk, from event forecasting activities to mitigation of the effects. These were topics that we have been dealing with for a few years with the students participating in the high school internship".
The managers of the Regional School Office and Dr. Rita Coccia, director of the ITTS will give their talk on the relevance of involving high schol students for a better knowledge of natural risks, and to raise awareness of the issue of civil protection.
Eventually, researchers from CNR-IRPI will briefly illustrate the scientific activities supporting the National Civil Protection Service, and high school students participating in the internship program will showcase the activities carried out at CNR-IRPI.