IRPI is in the INDECIS project funded by EC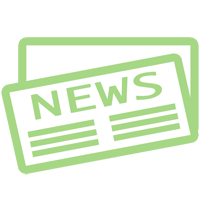 IRPI is one of the Principal Investigators of the project "INDECIS – INtegrated approach for the DEvelopment across Europe of user oriented Climate Indicators for GFCS high-priority Sectors: agriculture, disaster risk reduction, energy, health, water and tourism", funded by EC by means the the "ERA4CS Joint Call  – Topic B: Researching and Advancing Climate Service Development by Institutional Integration".
The INDECIS project will develop an integrated approach to produce a set of relevant climate indices targeting the high priority sectors of the World Meteorological Organization's Global Framework for Climate Services (agriculture, disaster risk reduction, energy, health, water) plus tourism. Moreover, models and tools will be developed for  near-real time calculation, spatial interpolation, visualization and communication of climate monitoring.
With these aims, the INDECIS project will inventory and catalog existing datasets of precipitation, temperature, wind speed and sunshine duration. New methods and tools will be developed to operationally assure the quality and homogeneity of data sets. In parallel, information on climate indicators will be gathered and works to improve them in consultation with the stakeholdes will be carried out.
The staff of the INDECIS project, coordinated by Enric Aguillar of the University Rovira I Virgili/Center for Climate Change (C3) – Spain,  is composed by: University of Reading (UK), Finnish Meteorological Institute (FIN), BRGM/Water Division (F), CNR – IRPI (I), Universidad de Cantabria / Environmental Hydraulics Institute (E), Swedish Meteorological and Hydrological Institute (S), Department of the Environment, Community and Local Government (IRL), Agencia Estatal de Meteorología (E), Barcelona Supercomputer Center (BSC)/Earth Sciences Department (E), FCiencias.ID – Associacao para a Investigacao e Desenvolvimento de Ciencias (P), Global Change Research Institute – Czech Academy of Sciences (CZ), Royal Netherlands Meteorological Institute (NL), Royal Meteorological Institute of Belgium – Meteorological and Climatological Research  (B), National Meteorological Administration (RO), Instituto Pirenaico de Ecología/Consejo Superior de Investigaciones Científicas (E).
The CNR Unit of the project is coordinated by Roberto Coscarelli (IRPI – office of Cosenza).
The start of the project, that has a 3-year duration, is fixed in 15/09/2017.
Per informazioni: r.coscarelli@irpi.cnr.it