Sinkholes in the Marina di Lesina area
Preliminary investigation of the Marina di Lesina (Foggia, southern Italy) area affected by sinkholes.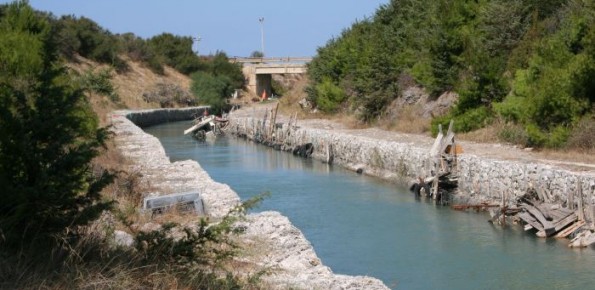 Background
Sinkholes are in Apulia among the main geohazards, and are at the origin of severe interactions with the anthropogenic environment, and heavy losses to society. Since several years the territory of Marina di Lesina is diffusely affected by development of sinkholes (that have caused an emergency state to be declared), mostly concentrated near the Acquarotta Channel, linking the Lesina Lake to the Adriatic Sea.
Purpose
Define in detail the geological and hydrogeological model of the study area, aimed at reaching an effective hazard zonation, and to provide useful indications for the design and planning of the engineering works of stabilization.
Methods
Organization and management of the existing geological, geotechnical, and seismic data. Identification of the mechanisms of formation of the sinkholes. Geophysical surveys. Numerical modelling aimed at the evaluation of the stability conditions of the system soil/rock, and of the above structures as well. Seismic microzonation. Interferometric analysis.
Results
Planning of the activities to be performed brought to preparing a detailed proposal where all the proposed works have been described in detail, based upon the specific characters of the local geological setting, and of the karst processes acting at Marina di Lesina.
Products
Elaboration of a joint proposal by all the interested CNR Institutes.
Conclusions
The proposal highlighted the need of a precise definition of the geological-hydrogeological model at Marina di Lesina, in order to correctly comprehend the occurring phenomena, and to properly design the most appropriate stabilization works.