Preliminary analysis of the stability conditions in some sectors of the Castellana Caves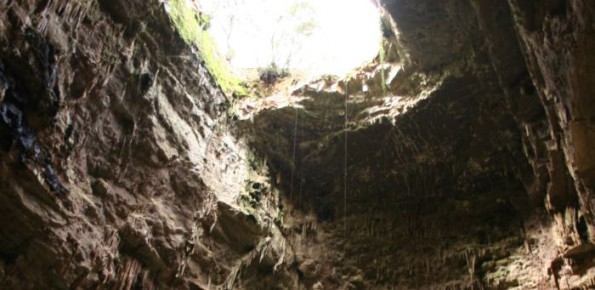 Background
Evolution of cave and karst system occurs also by means of successive detachments of blocks from both the vault and the walls of the underground spaces. In show caves, this poses problems for the safety of visitors, and the issue must be carefully evaluated.
Purpose
Identify, along the tourist path in the karst system of the Castellana Caves, those sectors affected by likely detachment of rock blocks.
Methods
Direct surveys in the cave system, with particular focus on the geological-structural aspects, and the weathering of the limestone rock mass. Cartographic representation of the rockfalls already occurred, as well as of those likely to happen in the future.
Results
At the end of the project the sectors of the tourist path where evidence of likely detachment of rock have been observed, were identified; these shall be carefully monitored, in order to ensure the safety of visitors.
Products
Map of distribution of the rockfall deposits in the karst system of the Castellana Caves. Zonation of the sectors with higher rockfall hazard.
Conclusions
The project represented the initial step in the assessment of the rockfall hazard along the tourist path of the Castellana Caves. To complete the analysis, and present solution to the observed instability problems, this phase must be necessarily be followed by monitoring of the identified sectors.