IRPI-CNR al Joint Indo-Italian Workshop 'Multi-hazard Mitigation of Risks to Cultural Heritage'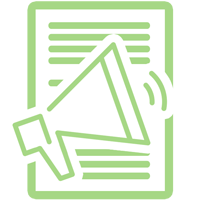 Dal 04/12/2017 ore 10.00 al 05/12/2017 ore 18.00
Indian Institute of Technology, New Delhi, India
L'Istituto di ricerca per la protezione idrogeologica (Irpi), del Cnr, partecipa al Joint Indo-Italian Workshop 'Multi-hazard Mitigation of Risks to Cultural Heritage' che si tiene a New Delhi, India, dal 4 al 5 dicembre 2017.
Organizzato congiuntamente dall'Ambasciata d'Italia in India e dall'Indian Institute of Technology (IIT), Jodhpur, il workshop è stato aperto dall'Ambasciatore d'Italia, dott. Lorenzo Angeloni, e dal Direttore della Divisione Internazionale del Dipartimento della Scienza e della Tecnologia del Ministero della Scienza e della Tecnologia del Governo Indiano, Dr. Arabinda Mitra.
La delegazione italiana è composta da 13 fra professori universitari, ricercatori di enti di ricerca (Asi, Cnr, Ispra) e dirigenti del Dipartimento della Protezione Civile e del Ministero dei beni e delle attività culturali e del turismo. Fra i temi trattati al workshop vi sono i rischi naturali, ed in particolare i terremoti, le frane e le inondazioni, e il loro impatto sull'immenso patrimonio culturale dei due Paesi.
Organizzato da:
Irpi-Cnr
Referente organizzativo:
Fausto Guzzetti
via della Madonna Alta 126
f.guzzetti@irpi.cnr.it
F.Guzzetti@irpi.cnr.it
Modalità di accesso: registrazione / accredito
Fonte www.cnr.it