Prevention, Information and Early Warning pre-operational services to support the management of risks
(PREVIEW)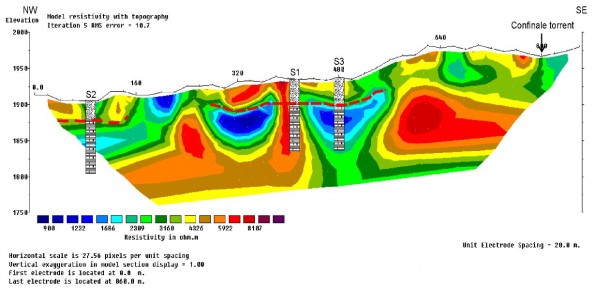 Background
PREVIEW is an integrated project by the European Commission 6th Framework Programme, led by the EURORISK Consortium, a multi-disciplinary European Team of committing Actors of the domain: Civil Protections and Environmental Bodies; Scientific communities and Service operators, at national and regional level, for Meteorology, Hydrology, Seismology, Volcanology and GIS services based on Space data; and Industry. The project was organized around a core team of partners coming from 6 countries and from European organizations, leading all the project activities according to a common methodology and performing the necessary transverse actions to ensure the harmonization, the standardization and the global and long term view of the resulting services. PREVIEW address the definition, the development and the validation in pre-operational conditions of information services to support the management in all phases (Prevention, Preparedness, Response and Recovery) of: Windstorms, Forest fires, Plain floods and Flash floods, Earthquake & Volcanic risks, Landslides and Industrial accidents. Based on the review of the operational needs and of the existing research assets, a Portfolio of Services was defined in close cooperation with end-users. Research developments were performed to transfer the most promising available results and blocks to operational use. The information services were developed, tested and validated at European scale with operational users on pilot test sites.
Scopo
PREVIEW developed, at the European scale, new or enhanced information services for risk management in support of European Civil Protection Units and local or regional authorities, making the best use of the most advanced research and technology outcomes in Earth Observation. Services will be validated under pre-operational conditions.
Metodi
Different methods have been exploited and applied for the natural and man-made hazard evaluation and management.
Risultati
A comprehensive service portfolio for natural and man-made hazard management. The aim of the EC-funded Preview project was the development of information services necessary for the management of not only natural disasters, but also man-made hazards like industrial accidents. These information services include vulnerability mapping, risk assessment, early warning and damage assessment.
Prodotti
A series of handbooks developed within the project for the following information services: the 'Windstorms', 'Forest fires', 'Landslides', 'Floods', 'Earthquakes and volcanoes', 'Man-made risks' and 'Rapid mapping and asset mapping' service. These new or enhanced information services for risk forecasting and management as well as damage assessment aim to provide support to European civil protection units, local and regional authorities.
Conclusioni
The handbooks developed within the project, provide a comprehensive presentation of each service (concept and end-user requirements, expected benefits, scope of use). The exportability of all services across Europe is studied, as well as the drivers at local, regional, national or European level that could lever their deployment.