Workshop "Stato dell'arte e prospettive nella prevedibilità degli eventi naturali"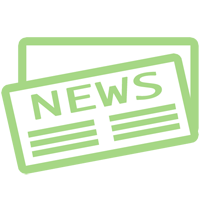 Aula Marconi, Consiglio Nazionale delle Ricerche, Roma
26-27 novembre 2019
La Commissione nazionale CNR-IUGG (Consiglio Nazionale delle Ricerche – International Union of Geodesy and Geophysics), presieduta dal direttore del CNR-IRPI Fausto Guzzetti, organizza in Aula Marconi, al CNR, a Roma, il 26 e 27 novembre 2019, il workshop "Stato dell'arte e prospettive nella prevedibilità degli eventi naturali".
Il workshop ha l'obiettivo di far discutere esperti che si occupano a vario titolo di previsione di eventi e rischi naturali, per capire le differenze negli approcci, per parlare di terminologia, e per valutare se e quanto gli sforzi che ciascuno fa nei propri settori siano confrontabili con quanto viene fatto da altri in altri settori. Il confronto potrà essere particolarmente utile in un contesto di "multi-pericolo/multi-rischio", di cui si parla molto e che è spesso poco fondato dal punto di vista del rigore scientifico, o poco utile dal punto di vista applicativo.
L'evento si articola in due giornate con 16 presentazioni mirate a esporre lo "stato dell'arte" delle capacità previsionali in vari settori, intervallate da periodi di discussione e confronto collegiale. I 16 relatori sono stati scelti dai rappresentanti del CNR presso le 8 associazioni internazionali che costituiscono la IUGG.
Le presentazioni, ciascuna di 25 minuti, incluse le domande e risposte, saranno intervallate da periodi di discussione collegiale sulle attuali capacità e le prospettive nella prevedibilità degli eventi naturali considerati. Questi momenti collegiali sono lo scopo principale del workshop: gli esperti invitati – insieme ai relatori – discuteranno individuando problemi, somiglianze e differenze con quanto viene comunemente fatto nei vari campi di interesse, proponendo soluzioni, percorsi e visioni alternative rispetto a quelle proposte dai relatori.
Comitato Scientifico
Fausto Guzzetti – rappresentante del CNR presso IUGG e presidente Commissione CNR-IUGG (coordinatore)
Mattia Crespi – rappresentante del CNR presso IAG/IUGG
Giuseppe De Natale – rappresentante del CNR presso IAVCEI/IUGG
Warner Marzocchi – rappresentante del CNR presso IASPEI/IUGG
Marcello Miglietta – rappresentante del CNR presso IAMAS/IUGG
Alberto Montanari – rappresentante del CNR presso IAHS/IUGG
Katrin Schroeder – rappresentante del CNR presso IAPSO/IUGG
Barbara Stenni – rappresentante del CNR presso IACS/IUGG
Umberto Villante – rappresentante del CNR presso IAGA/IUGG
Comitato Organizzativo
Fausto Guzzetti (CNR IRPI)
Frida Clerissi (CNR IRPI)
Stefano Luigi Gariano (CNR IRPI)
Cecilia Lalle (CNR REI)
Maria Elena Martinotti (CNR DSSTTA)
Luigi Mazari Villanova (CNR DSSTTA)