Tre nuovi ingressi nel gruppo di geomorfologia all'IRPI di Perugia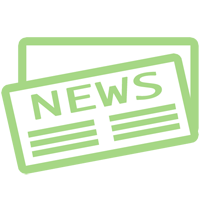 Nella giornata di ieri hanno preso servizio presso il nostro Istituto 2 borsiste Margherita Agostini e Margherita Rocchetti, e un assegnista Giuseppe Esposito. Lavoreranno per un periodo di tempo ai progetti SAPERE – Space Advanced Project for Excellence in Research and Enterprise – e STRESS – Strategies, Tools and new data for REsilient Smart Societies" – finanziato dalla Fondazione CARIPLO, per la tematica "Definizione e implementazione di una procedura, basata sulla raccolta e processamento di immagini satellitari, finalizzata alla individuazione di frane di evento e all'aggiornamento di inventari
di frana". Notevole è l'impegno di tutto il personale IRPI nella partecipazione a progetti nazionali ed internazionali volti anche a promuovere nuove possibilità lavorative e formative.