Premiata Giulia Bossi dal Consiglio Direttivo della IAEG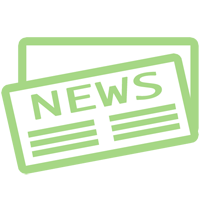 Il Consiglio Direttivo della Sezione italiana dell'International Association of Engineering Geology, presediuto dal prof. G.B. Crosta, ha premiato Giulia Bossi, assegnista della sede di Padova, per la tesi di dottorato "Statistical analysis of the error associated with the simplification of the stratigraphy in geotechnical models". La tesi, sviluppata in collaborazione tra CNR-IRPI e Università degli Studi di Bologna, Alma Mater Studiorum, Dipartimento di Ingegneria Civile, Ambientale e dei Materiali, ha come oggetto l'influenza delle eterogeneità del terreno nella dinamica di versanti instabili. E' stato sviluppato un algoritmo che permette di valutare la variabilità dei risultati per modelli bidimensionali e tridimensionali, l'algoritmo consente inoltre di calibrare automaticamente modelli di frane in back-analysis e identificare le aree in cui procedere per una seconda fase d'indagine per ridurre maggiormente l'incertezza globale del modello di stabilità del pendio.
I due vincitori  del premio usufruiranno di un rimborso delle spese di iscrizione relative al prossimo convegno internazionale della IAEG.