IRPI participates to the Agreement on Scientific Cooperation between CNR and University of Malta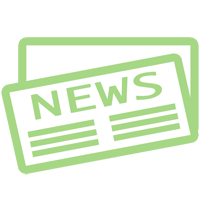 The Research Institute for Geo-Hydrological Protection is in one of the 4 Research Projects funded under the Agreement on Scientific Cooperation between CNR and the University of Malta (UoM) – Biennial Programme 2018/2019. The Project title is "From population risk perception to social vulnerability in coastal areas subject to climate change: a proposal for risk management strategies in two Mediterranean regions". Loredana Antronico, Researcher of the IRPI Cosenza office (antronico@irpi.cnr.it), is the scientific responsible for the Italian group.
The principal objectives of the Project  can be summarised in the following items: i) Identification of the population's awareness, perception and preparation concerning the effects that climate change has on the environment and especially on coastal areas, by means of online questionnaires; ii) Proposal of a specific Index of Social Vulnerability, to be evaluated through the results of the online survey, as reducing/increasing factor of the exposure and the vulnerability of population living in coastal areas; iii) Proposing useful tools to local authorities and to responsible of territory planning and of risk prevision, prevention and management.