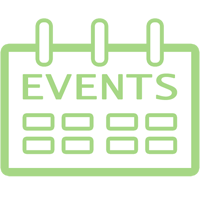 Crossing Southern Italy… a travelling meeting from Taranto to Siracusa
Third Annual Meeting
The Scienze della Terra e Geoambientali Department of the University of Bari, ENEA, INGV and the PhD School of Geosciences of the University of Bari, Italy, under the auspices of the Coastal Morphodynamics AIGeo Working Group, invite coastal  esearchers on behalf of IGCP Project 639 "Sea Level Change from Minutes to Millennia", to the annual scientific meeting to be held in Taranto (Puglia, Italy) from 16 to 18 September, 2018. The meeting will be a multi-disciplinary international conference for scientists interested in the evolution of coastal geomorphological systems in response to sea level changes.
Topics of this meeting will include:
coastal geomorphology and sea-level changes
rocky coasts as archive of sea level change
eustasy, isostasy and tectonics
archaeological data as markers in sea level studies
rapid sea level changes: tsunami and storm surge
advances in techniques and applications for sea level analysis
sea level changes and human activities
modelling future flooding scenarios
The meeting will be followed by four days field trip from 19th to 23th September crossing Southern Italy from Taranto to Sibari, Reggio Calabria, Catania and finally Siracusa having an overview of different evidence of sea level changes and of sea storms and tsunami impact during the Late Quaternary and the Holocene.
We will travel along the Puglia (Ionian side), Basilicata and Calabria (Tyrrhenian side) and Sicilia (Ionian side) visiting the most interesting sites in the reconstruction of the sea level history during the last 150 millennia.